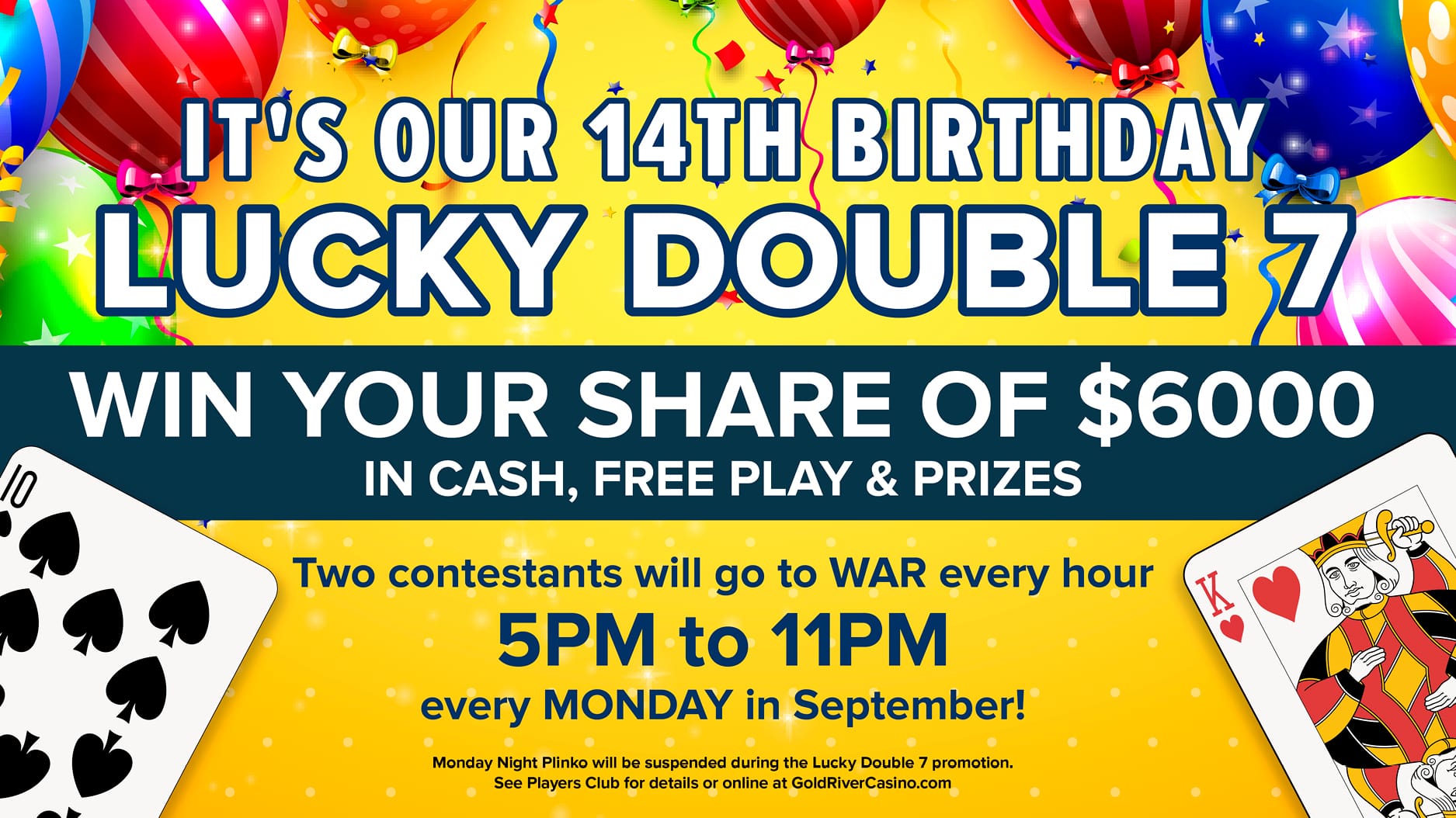 24 Aug

It's Our 14th Birthday!

Join us every Monday in September for our "Lucky Double 7's" 

The promotion will be held every Monday in September (9/7, 9/14, 9/21 & 9/28)

Hot seat drawings will be held every hour beginning at 5:00 PM until 11:00 PM. Two contestants will be drawn to go to WAR! Cards will be shuffled and first player drawn will have the opportunity to cut the deck.  The deck will then be fanned out and the first contestant will draw a card and turn it over. The second contestant will draw next and turn it over. Player with the highest card will win $140.00 CASH and lowest wins $14 Free Play. Ace will be considered a low card and the same cards will be considered a push and will result in a redraw for both contestants.
Monday night Plinko will be suspended during this promotion.
Players must have earned 7 points and be actively gaming the day of the drawings to be eligible for the drawings.
Must be actively gaming to qualify for the hot seat drawings.
Must be a member, in good standing, of the Players Club to be eligible for the drawings or sign up for participation.
Only one winner per evening. Anyone drawn a second time will be passed and a new hot seat winner will be drawn.
Free Play won must be played same day.