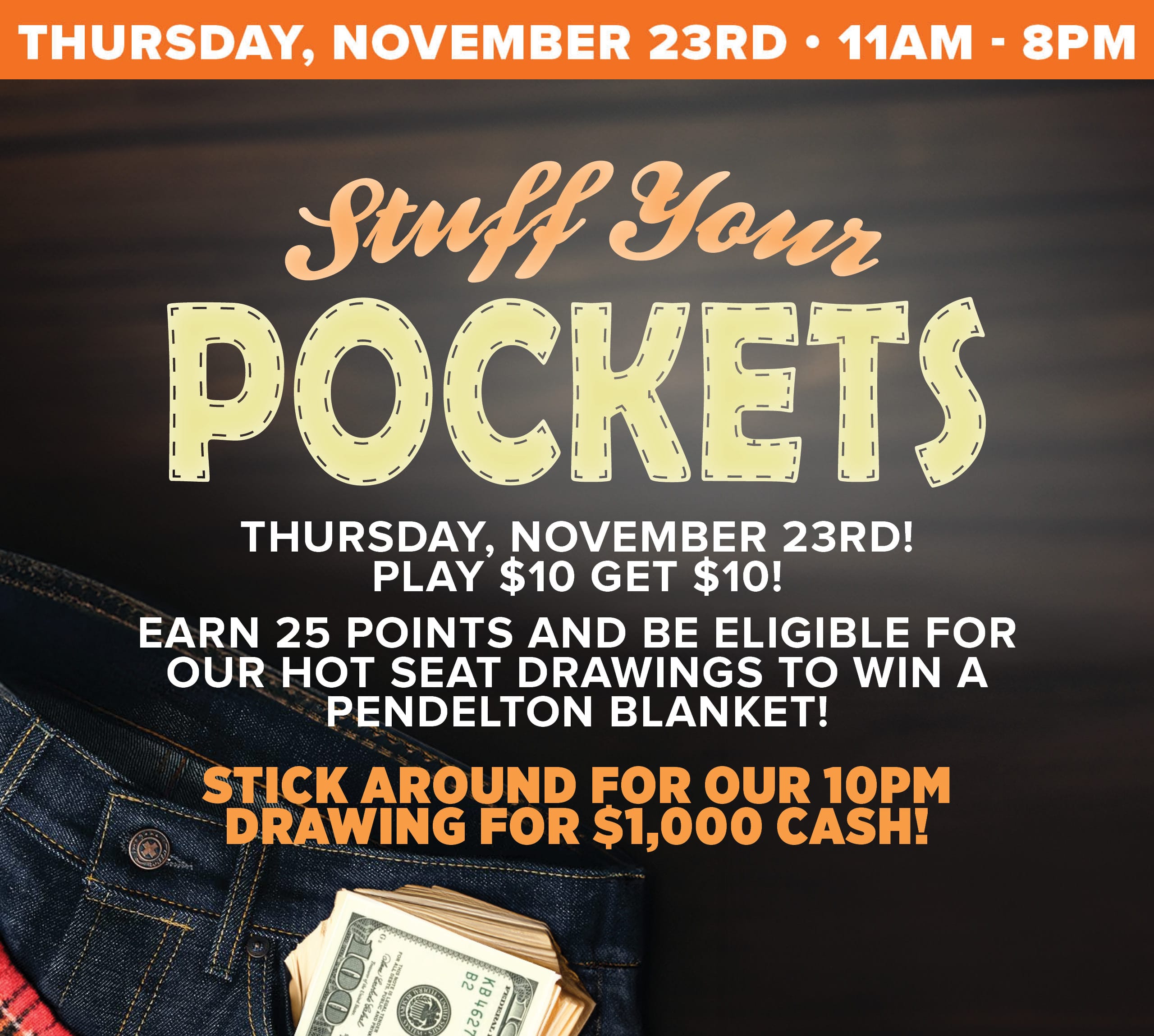 25 Oct

Stuff Your Pockets This Thanksgiving

Join us on Thursday, November 23rd for our "Stuff Your Pockets" promotion. Play $10 using your Players Club card and receive $10 bonus play (Play $10, get $10)

Hot seat drawings will be held at 11AM, 1PM, 5PM and 8PM for a Pendleton blanket to keep you warm on the upcoming cold winter nights.

At 10PM one hot seat will be drawn for $1,000 CASH!
Must earn 25 points to be eligible for hot seat drawings.
Only one hot seat winner per night. Anyone drawn a second time will be passed and a new name drawn.
Winning a blanket hot seat does not preclude someone from winning the CASH!
Must earn 25 points day of and be acively gaming to qualify for the cash hot seat drawing.
See Players Club for all the details. Good Luck!