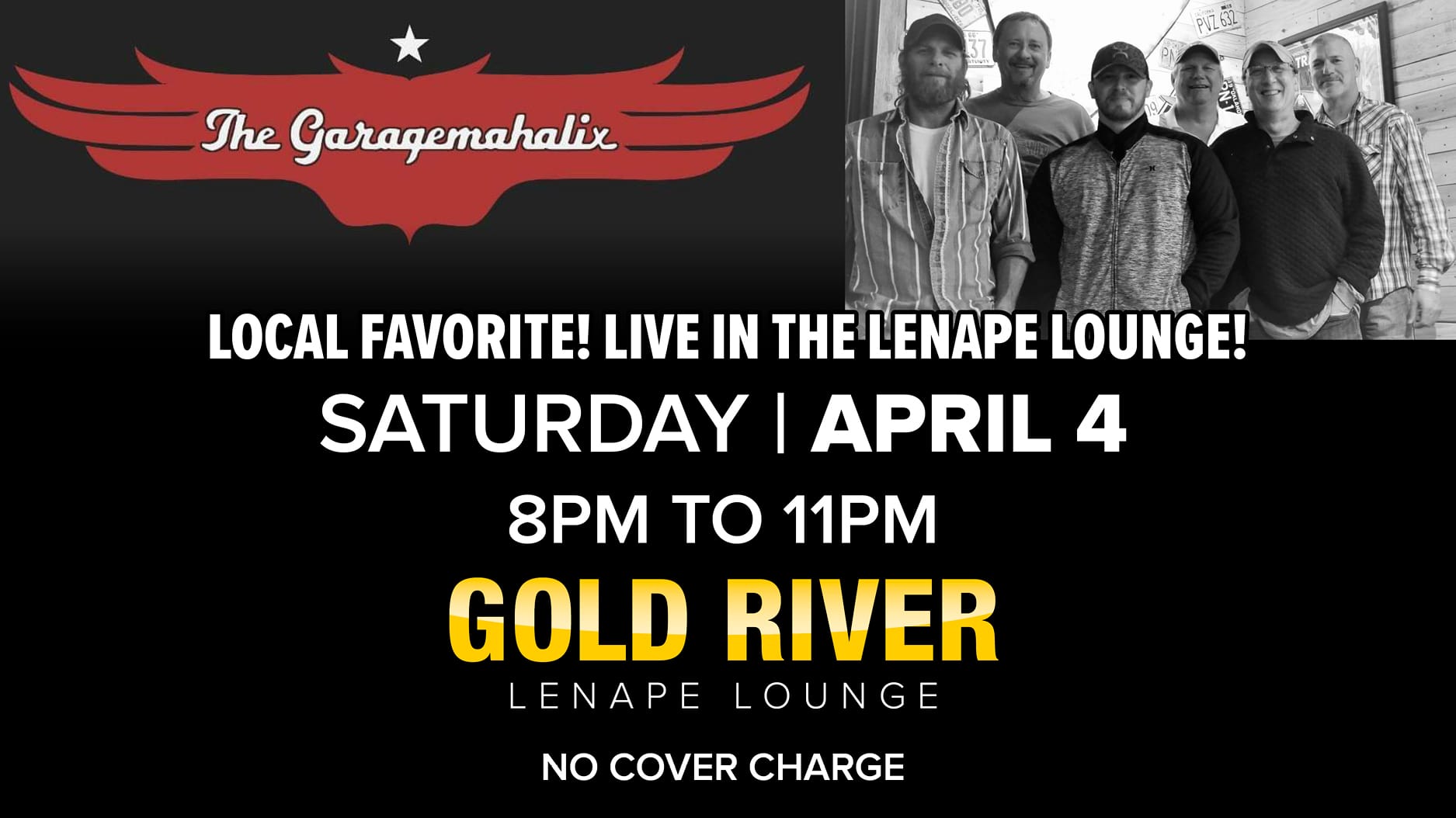 24 Mar

The Garagemahalix to Play in the Lenape Lounge

Join us in the Lenape Lounge on Saturday, April 4th for the Garagemahalix.

They will take the stage at 8PM and play until 11PM. No cover charge!

Enjoy this local favorite band as they play some of your favorite classic hits, country hits and maybe even a little rythm and blues!

There will also be bar specials in the lounge that evening. Join us for LIVE and LOCAL entertainment!