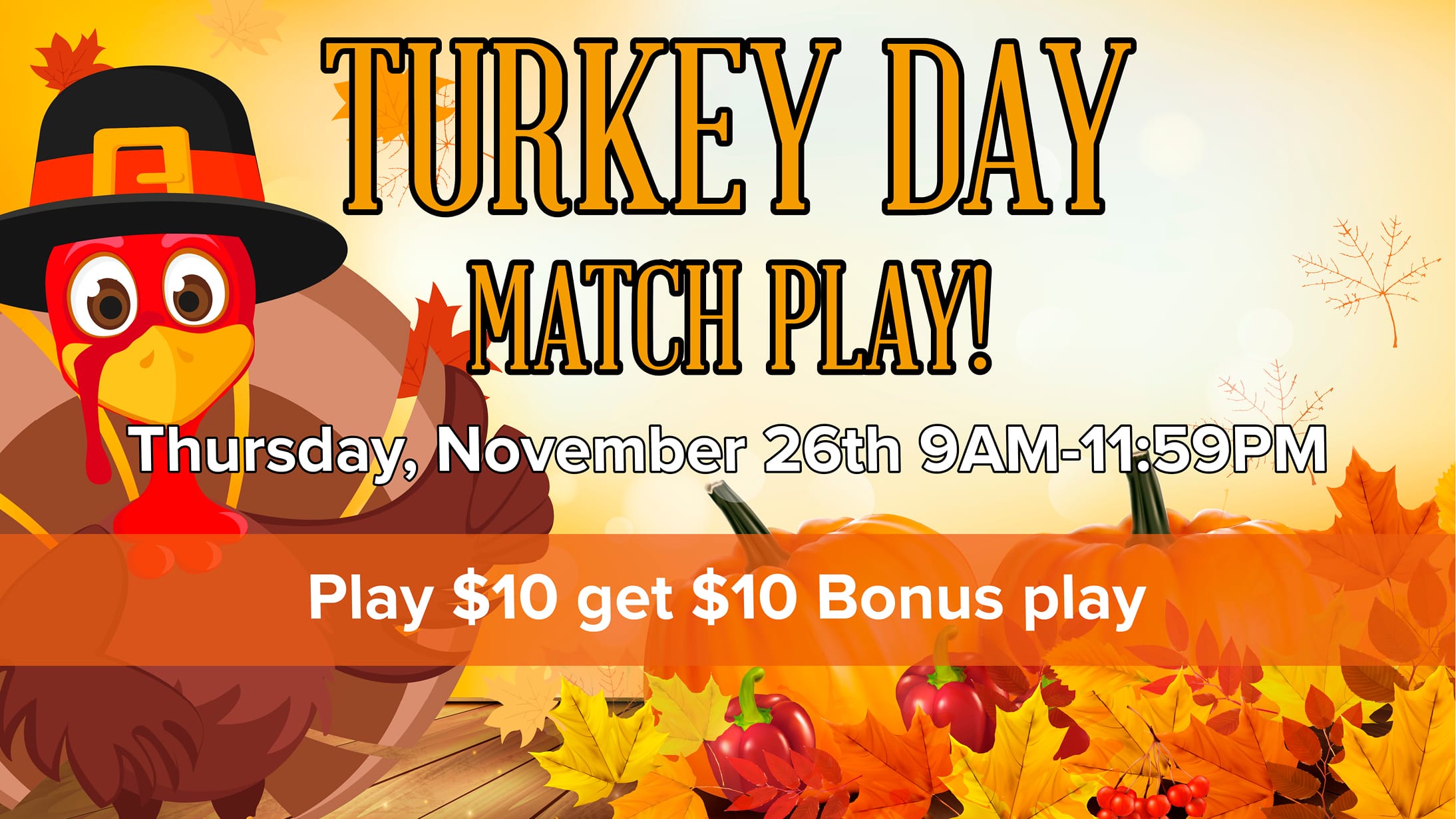 22 Oct

Turkey Day Match Play

Thursday, November 26, 2020

9am-11:59pm

Eat and Play!

First, try our Special Thanksgiving Dinner

in the Lenape Lounge & Grill, then

Play $10 on your favorite machine and then,

come over to the Players Club and we will match it with $10 Bonus Play!!!

Win! Win!