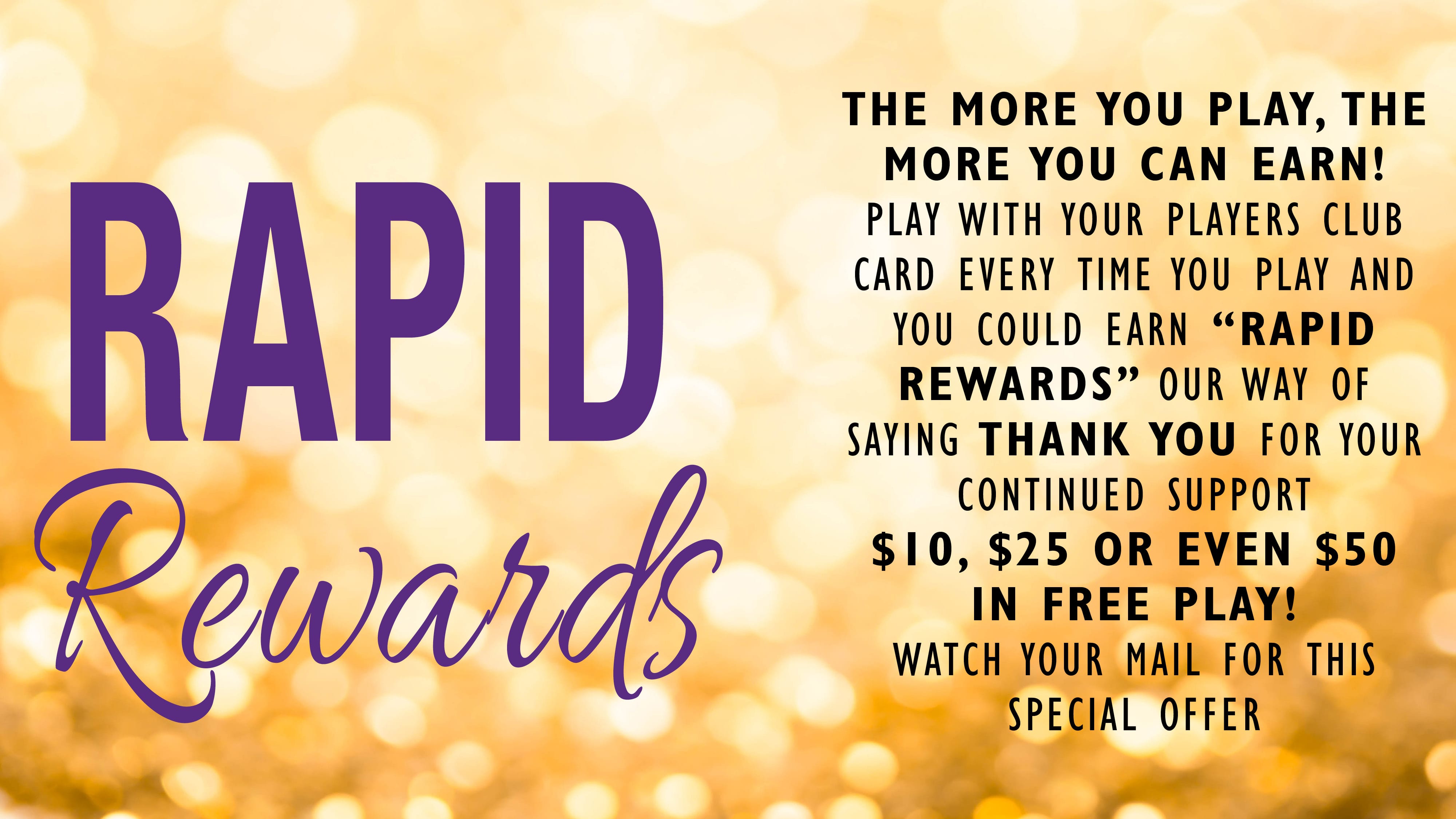 04 Dec

Rapid Rewards

Beginning February 1st, Gold River Casino will no longer be mailing the "Rapid Reward" postcards. You will still earn them and you have a few ways to check if you have one.
You can log onto your Rewards website at GoldRiverRewards.com  (your card # is your login)
You can sign up for text message or email alerts on your Rewards website. You will then receive a text or email alert to notify you when you've earned a reward.
You can check at the Players Club Kiosk (just scan your card at the kiosk)
You can ask your favorite Players Club Host
We appreciate your business and look forward to serving you in the future.